The Trustees of the World Pathology Foundation are pleased to announce the 2018 Gordon Signy Fellowship awardees for 2018.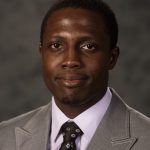 Ademola Samson Adewoyan
Ademola Samson Adewoyan obtained his clinical pathology training at the University of Benin Teaching Hospital and holds postgraduate fellowships with both the National Postgraduate Medical College of Nigeria and the West African College of Physicians. He will train in hematology at Duke University, Durham, North Carolina, USA beginning in July 2018.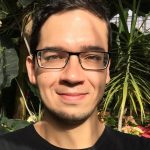 Pedro Henrique Pinto
Pedro Henrique Pinto is a pathologist currently training at the Hospital de Base do Distrito Federal and Instituto Goiano de Oncologia e Hematologia. He will complete his training in March 2018. His six-month fellowship in hematopathology and molecular pathology at the Instituto de Investigación Sanitaria – Fundación Jiménez Díaz / Madrid – Spain will begin in June 2018.